News
March 31, 2000: Skiing in South France
During the spring break, we went skiing to Val Thorens in South France.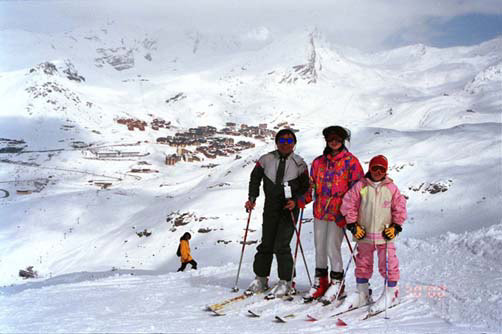 As Val Thorens is located on high altitude (2300m at the village, and 3000m for skyable area), there was much snow with good condition even at the end of March.
Val Thorens is part of a big ski area called "Les 3 Vallees", which is one of the largest ski area in the world with 600km of ski courses.
Anna and Takako took ski lessons every morning, when Tetsuo was skiing during several coffee breaks. The weather was nice, and we had wonderful time.
---
created: 8/22/00
last updated: