News
August 15, 1998: Met old friends
In January, I had a chance to see my old friends from Hawaii, Chris & Roxanne, in London.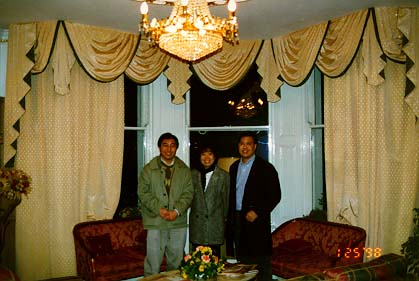 It was surprising for both of us to see each other in Europe, as we are from Hawaii and from Japan. We had a delicious dinner at Indian restaurant.
In August, when our family visited Spain, we had a chance to see Mercedes.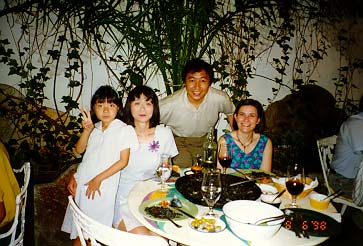 Both of us studied in Ohio, US in 1981, and this is the first time to see each other again, after 17 years! We went to paella restaurant and had a wonderful night.
---
created: 8/15/98
last updated: